We are a world class mobile gaming company with over 60 combined years experience in the video games industry. The Boss Bunny team are made up of developers, artists and business leaders who have been at the forefront of publishing games across console, PC and mobile platforms since the late 1990's (some of the older ones!!)
We are always looking for exceptionally talented people, especially developers with mobile experience and game artists
. P
lease send us your CV
, portfolio
 and links 
to 
projects you've worked on: 
careers@bossbunny.com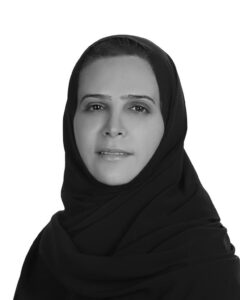 Ms. Aziza Alahmadi.
The founder & CEO, Ms. Aziza Alahmadi is a Saudi Woman Entrepreneur, has over 20 years experience across The International Global Corporate World, Communications, Business Transformation and the Tech/Games sector, she was named among the Top 50 female executives in telecommunications in 2011, by CommsMEA in the MENA region. Aziza leverages her years of experience as a game changer and transformation agent to champion female empowerment.
Mr. Geraint "G" Bungay.
The Co-Founder & Board Member, Mr. Geraint "G" Bungay, has implemented a transformation plan in 2019, capitalizing on  25+ years experience in the games and entertainment industry, with international leading developers such as King (Candy Crush), etc. and multiple successful exits & turnarounds to mega corporations such as Yahoo!, GAME Group, etc.
David Reeves.
David Reeves is an International Executive Experienced in Sales & Marketing – UK, North America, Europe, Japan and the Middle East with 20 years in the FMCG sector occupying senior positions including 17 Years in the Video Game Industry from MD of SONY PlayStation in Germany. CEO and President of SONY PlayStation, EMEA and COO of Capcom Europe. Currently coaching SME's and startups in 8 countries. Co – Founder and Investor of Fundamentals, Saas Company, optimizing E Commerce sites globally, Non- Executive Director & Chairman of Remco for AIM listed Keywords International and Director of Near East Digital Ventures and Fluent in English, French, German, Japanese.
Companies the team have worked with
>> It all begins with an idea. Maybe you want to launch a business. Maybe you want to turn a hobby into something more. Maybe you have a creative project to share with the world. Whatever it is, the way you tell your story can make all the difference.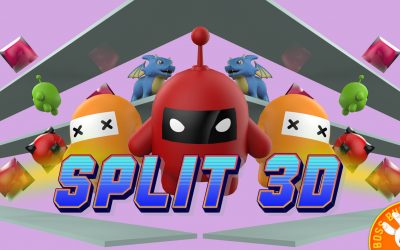 Boss Bunny, a UAE-based mobile game developer and publisher, today announced the world-wide availability of its second published title, Split 3D, on both Android and iOS mobile app stores.