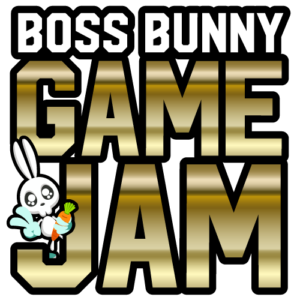 GAME JAM Terms & Condtions
General
If there is any reason to believe that there has been a breach of these terms and conditions, we reserve the right at our sole discretion to exclude entrants from participating in the Boss Bunny Game Jam; We reserve the right to hold void, suspend, cancel, or amend the competition where it becomes necessary to do so; and These terms and conditions shall be governed by UAE law, and the parties submit to the exclusive jurisdiction of the courts of UAE.
You agree that these Terms and Conditions, for all purposes, shall be governed and construed in accordance with the laws of UAE applicable to contracts to be wholly performed therein without regard to the choice of laws principles thereof, and any action based on, relating to, or alleging a breach of the Terms and Conditions must be brought in a state or federal court in UAE. In addition, both parties agree to submit to the exclusive personal jurisdiction and venue of such courts.
No waiver of any term of these Terms and Conditions shall be deemed a further or continuing waiver of such term or any other term, and the failure by Boss Bunny Game Jam to assert any right or provision under these Terms and Conditions shall not constitute a waiver of such right or provision.
These Terms and Conditions, together with other documents referenced herein, constitute the entire Terms and Conditions governing you and your team's participation in the Boss Bunny Game Jam and supersede all previous agreements.
Copyright
We understand the need for individuals and companies to protect their intellectual property rights. Generally, this means you cannot use copyrighted works in your game without receiving explicit permission from the copyright holder(s) or giving proper attribution if required by the license.
You are responsible for making sure you have the necessary rights, licenses, or permission for any game you submit as part of the Boss Bunny Game Jam. By submitting your game to the Boss Bunny Game Jam, you affirm, represent, and warrant that you own or have the rights, licenses, permissions, and consents necessary to publish, duplicate, and distributed the submitted game.
We do not condone activities that infringe or appear to infringe the intellectual property of others. Such activities may result in disqualification from the Boss Bunny Game Jam if Boss Bunny are notified of such violations and removal of your game from the competition. Removal and disqualification may occur without prior notice.
Guidelines
Follow the rules briefed. Boss Bunny has rules and expects everyone involved in the event to read it and abide by it. It's easy, really: don't be an awful person and everything will be fine!
All teams are expected to upload a playable version of their game or a link or set of instructions to enable judges to play the game. Uploading Games files starts from 1pm until 6pm only on 30 November, and no more uploads will be possible after the jam ends.
Share your own work. You must share any code and assets used for creating the game that you are legally allowed to share without breaking any other legal agreements. Don't share any code belonging to your employer or anyone else other than yourself, or upload anything that is under NDA or other legal constraint.
Respect the ideals of the jam. Whatever creative decisions you make when creating your game, keep in mind the shared goal of collaborating, learning and sharing among the game development community. Use tools and assets that allow your game to be licensed under creative commons.
Enjoy! Look out for each other, learn, create together and have fun.